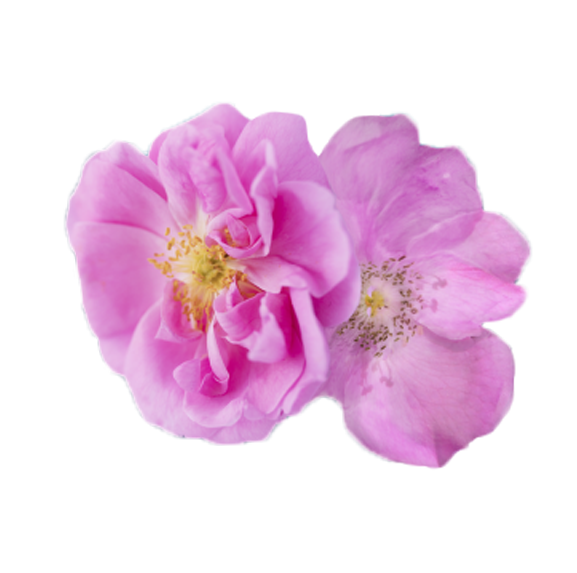 InnovaStemCell Rose Duet is an active ingredient from the stem cells of Rosa damascena – among the most valuable cosmetic raw material sources, and Rosa rugosa, the Asian Hip – a champion in naturally produced Vitamin C.
Its antimicrobial, antibacterial and antioxidant properties alleviate acne, rosacea and pollution-related skin problems. It also improves overall skin condition, because of the original non-extractive technology for obtaining the full spectrum of biologically active substances of the cells.
» Composed of rose stem cells, minimal formula
» Reduces skin inflammation and improves overall skin tone (proven in vivo)
» Eco-friendly, sustainable production process.
InnovaStemCell Rose Duet EM
INCI NAME: Rosa damascena Callus Culture Extract, Rosa rugosa Callus Culture Extract, Octyldodecyl Olivate, Glycerin (and) Inulin Lauryl Carbamate, Sodium Polyacrylate (and) Ethylhexyl Cocoate (and) PPG-3 Benzyl Ether Myristate (and) Polysorbate 20, Potassium Sorbate and Sodium benzoate
ORIGIN: De-differentiated cells of Rosa damascena Mill. and Rosa rugosa Thunb. no GMO present
ACTIVE MATTER:  92,6%
RECOMMENDED DOSAGE: 0,5 – 4%
ACTION: Antioxidant, Anti-microbial, Anti-pollution
InnovaStemCell Rose Duet W
INCI NAME: Rosa damascena Callus Culture Extract, Rosa rugosa Callus Culture Extract, Glycerin, Aqua
ORIGIN: De-differentiated cells of Rosa damascena Mill. and Rosa rugosa Thunb. no GMO present
ACTIVE MATTER: 50%
RECOMMENDED DOSAGE: 1 – 5%
ACTION:Antioxidant, Anti-microbial, Anti-pollution