Innova BM will participate in the HPCI conference/trade fair, Warsaw, Poland. The number one event for the home and personal care industry in Central and Eastern Europe will take place on Sept 21 and 22 in the Warsaw International Expocentre EXPO XXI, Hall No. 4.
Visit us at the booth of our Polish distributors Alfa Sagittarius. You are also invited to attend the seminar Plant Biotech Actives – Natural Origin Meets High Performance, which will be delivered by Petia Tatarska in the conference section on Sept 21 at 10:50. 
Innova BM was selected to be a part of the Naturals R&D Tour at the coming In Cosmetics Global Exhibition in Paris. The participants can learn about the innovative R&D and patented products of Innova BM on Wednesday 6th of April at 10:45-10:55. 
Innova BM is exhibiting at this year's edition of in-cosmetics Global in Paris. You can find us at stand C21 and visit the Innovation Zone, where we are featuring our latest product – InnovaBioTech  Rejuvenescence.
In November 2021, Innova BM Ltd responded to the  invitation by the Chairman of the Bulgarian Chamber of Commerce and Industry (BCCI) to become a member of the restructured Innovation, Digitalization and New Technologies Council at the BCCI.
InnovaBioTech Haberlea was chosen by In-cosmetics Global and Belinda Carli to lead the pilot of their Ingredients in Action series, designed to showcase the best of the rescheduled In-Cosmetics Global 2020 exhibition.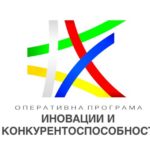 In Dec 2020, Innova BM was awarded EU grant funding for the expansion and modernization of its production facilities.
"ИНОВА БМ" ООД сключи договор за безвъзмездна финансова помощ по процедура BG16RFOP002-2.040 "Подобряване на производствения капацитет в МСП" по Оперативна програма "Иновации и конкурентоспособност" 2014-2020 г. (ОПИК).

Информация за проекта:
Оперативна програма: "Иновации и конкурентоспособност"
Наименование на процедурата: "Подобряване на производствения капацитет в МСП"
Наименование на проекта: Подобряване на производствения капацитет на "Инова БМ" ООД
Обща стойност на проекта: 159 680 лв.
Стойност на одобрената безвъзмездна финансова помощ: 111 776 лв.
Кратко описание на проекта:
Целта на проектa е закупуване на производствено оборудване, което да позволи на дружеството да се развива и да увеличава пазара си. То ще позволи на "Инова БМ" от една страна да изпълнява повече поръчки за вече съществуващите си продукти, а от друга – да разшири гамата на възможни обработки на стволовите растителни клетки чрез добавяне на производствен капацитет за вакуум-изпаряване и лиофилизиране. Това ще даде възможност на дружеството да продължи успешно навлизането си на високотехнологичния и високо-конкурентен пазар на активните съставки в козметиката.