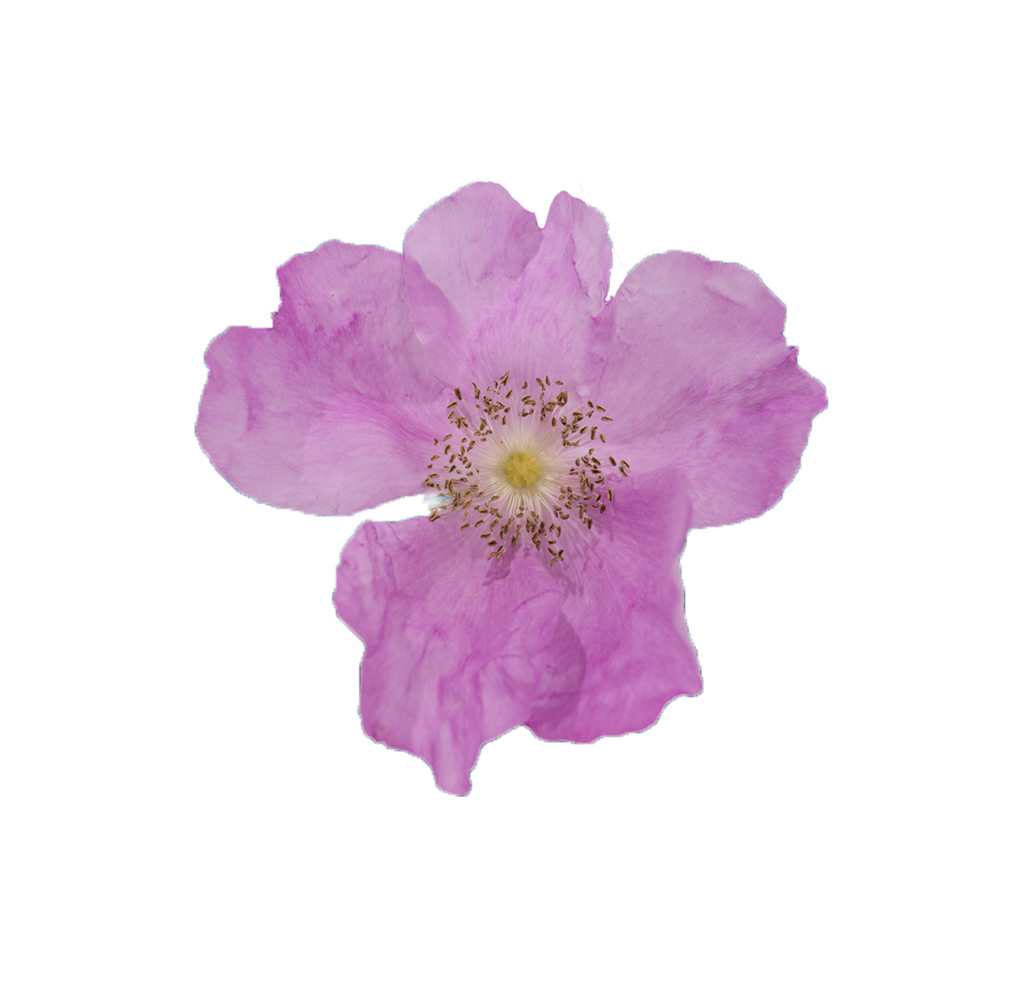 Rosa rugosa has been used as a medicinal plant in its native North-Eastern Asia for ages. The excellent anti-inflammatory properties of Rosa rugosa make it a valuable ingredient for the cosmetic industry. The great diversity of phenolics, phenolic acids, flavonoids, tannins and carotenoids determine its antioxidant and antimicrobial properties and its ability to calm, smoothe, clean and rejuvenate the skin.
Innova BM has developed emulsion and extract from Rosa rugosa stem cells. The optimization and elicitation techniques we apply have allowed us to double the intracellular production of phenolics, amino acids, organic acids and other metabolites with cosmetic properties.
InnovaStemCell  Rosa Rugosa® EM and InnovaStemCell Rosa Rugosa® W are very effective against oxidative stress  and protect the skin against photo-aging and environmental pollution. Their anti-allergic and anti-histamine properties make them excellent choice for sensitive skin products.
InnovaStemCell Rosa rugosa® EM
INCI NAME: Rosa rugosa Callus Culture Extract, Octyldodecyl Olivate, Glycerin (and) Inulin Lauryl Carbamate, Sodium Polyacrylate (and) Ethylhexyl Cocoate (and) PPG-3 Benzyl Ether Myristate (and) Polysorbate 20, Potassium Sorbate and Sodium benzoate
ORIGIN: De-differentiated cells of Rosa rugosa Mill., no GMO present
ACTIVE MATTER:  92,6%
RECOMMENDED DOSAGE: 0,5 – 4%
ACTION: Antioxidant, Anti-microbial, Skin conditioning
InnovaStemCell Rosa rugosa® W
INCI NAME: Rosa rugosa Callus Culture Extract, Glycerin, Aqua
ORIGIN: De-differentiated cells of Rosa rugosa Mill., no GMO present
ACTIVE MATTER: 50%
RECOMMENDED DOSAGE: 1 – 5%
ACTION: Antioxidant, Anti-microbial, Skin conditioning